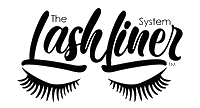 MAGNETIC EYELINER AND LASHES: Yep, you read that right!
Hey there,
My name is Laura Hunter. I'm the founder of The LashLiner System. I invented it too! I discovered your blog and it's great. I'd love to work with you!  
I'm sure you're wondering what LashLiner is. Simply put, it's a magnetic eyeliner that holds on false eyelashes. It's not the same as One Two Lash or Ardell Magnetic Lashes, where you try to sandwich your own lash between two magnetic lashes. This is just one upper lash with tiny magnets on it. What keeps it on is the LashLiner Magnetic Eyeliner. The eyeliner rocks on its own too. It's super smooth and dries totally waterproof and smudge proof. You can see it at www.lashliner.com 
Once you look at the product, especially the videos, I think you'll believe in it. I know everyone says that but there aren't many new inventions in cosmetics and this really is one.
We launched LashLiner on Kickstarter today! I'm sure you're familiar with Kickstarter but if not, it's a crowd funding sight for new products that allows you to pre-sell products in order to raise capital for your first production run.
Here's the offer; we would like you to be a LashLiner affiliate. We will pay a 15% commission for anything purchased through your affiliate link and if you tag us in mentions we will send you the product for free as soon as the first production run is finished. Our influencers will get the product before anyone else!
Today is the actual day we're launching LashLiner! Talk about ground floor!  I seriously can't tell you how nervous and excited I am. Thank you so much for your time and let me know if you'd be interested! And of course, if you have any questions please ask. I'd be happy to answer them.
All you have to do is:
Click the button to register.
Copy your unique referral link.
Share the link on  your Facebook, Twitter, Blog, Website, or wherever you'd like!
Refer to your Kickbooster dashboard to monitor your referrals and commissions.
Thank you!
Laura Hunter, CEO – LashLiner 
(360) 305-1498